Toronto West Campus Teachers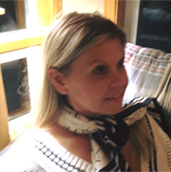 Bozena Nowicka-Lipa
Director, Toronto Campus
Bozena Nowicka-Lipa is the Founding Director of Prince Edward Montessori. Bożena holds a Masters Degree in Psychology from Poland and an AMI Diploma from The Foundation for Montessori Education in Toronto, Canada.
She is a mother of two children.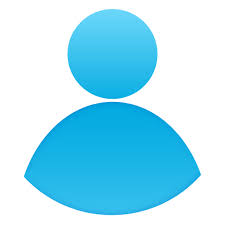 Jamie Corsaro
Toronto Campus
Jamie Corsaro has a Bachelor of Arts in Sociology, a post-graduate degree in Primary Education (trained at the JK-Grade 6 level), is a member of the Ontario College of Teachers, and is an AMI certified Montessori directress. Jamie started her teaching career with training in the public system, but shortly thereafter found and fell in love with Montessori. Jamie has a deep passion for sharing knowledge and feels very fulfilled knowing she is helping children through their development to
grow and flourish.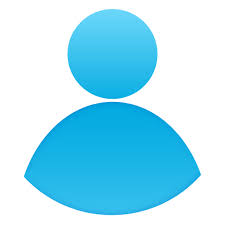 Sheila Niroopah Purmessur
Toronto Campus
I have been teaching French at the Prince Edward Montessori for 7 years now and I do my best to bring my students to develop the love for French through play, songs, games and role-play. We learn and have fun in doing Interactive activities. My greatest delight is observing their gradual progress and confidence –building over the 3 years Montessori program.
After my 3-year teaching Course at the University of Mauritius in 1988 and 2 more years at the Institute of Pedagogy, I graduated with distinction. For 18 years I taught in Elementary Public schools in Mauritius before immigrating to Canada in 2005. Since 2006 I have also been teaching French at the prestigious Alliance Francaise French School in Mississauga, where I still teach beginners, intermediate and advanced levels as well as conversation classes to all ages-students.
From 2006 to 2008, I taught French as a Second Language to Casa classes up to Grades 3 at White Oaks Montessori School in Clarkson and also taught French and Geography at Fernhill private school grades 3 to 8 for a year. In May 2009 I joined the Prince Edward Montessori School and have been teaching Casa classes French, enjoying what I do everyday!
I am very passionate about teaching the gracious French language as well as some French culture to my students. Last September I started teaching French to adults at the Dufferin Peel Catholic District School Board part-time too and I feel blessed to help parents, students as well as job-seekers improve their French so as to become bilingual and find better jobs.
I hope to keep transferring my love and passion for French to my students.
Au plaisir de continuer… Madame Sheila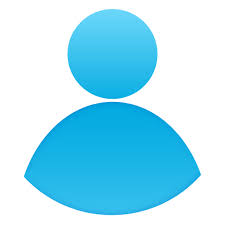 Gosia Pytkowski
Toronto Campus
My name is Gosia Pytkowski. I am a mother of two children: son 22 and daughter 20 years old. I have over 15 years of experience in Education. I have mainly spent my time in the Montessori field but have had opportunities to work within childcare centers, specifically kindergarten and toddler classrooms. I have had the privilege of being a part of Prince Edward Montessori School since 2001. I hold an Early Childhood Educator Diploma from Sheridan College Institute of Technology and Advanced Learning (finished with High Honors). I completed the Children House Assistants Course through the Association Montessori Internationale (AMI). I am a Registered Early Childhood Educator (RECE) through the college of Early Childhood Educators. I was also involved with The Family Literacy Program in the Peel Region for 2 years.
I have always had a passion for working with children. I believe every child should be valued and treated with respect. Working with children allows me to grow as a person and every day with them is a worthwhile learning and rewarding experience for me.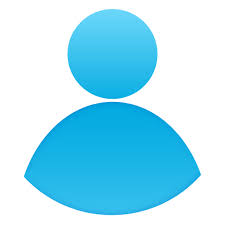 Cathy Lindley
Toronto Campus
After graduating with High Honors in 1978 from Sheridan College Early Childhood/Montessori (AMS) program, I taught as a classroom teacher for 9 years with The York School (formerly York Montessori). In 1988, I was hired by Sheridan College to implement the first workplace Montessori Daycare Center at the Mississauga Civic Center.This center was also a Lab School for training Sheridan College Montessori and Early Childhood student teachers. I remained there until the birth of my daughter in 1993. After my maternity leave I then returned to Sheridan Colleges main campus in Oakville where I taught in the half day Montessori Lab School until the birth of my son in 1995.
In 1983 I also became a certified Fitness Instructor Specialist with Can-Fit-Pro (Canadian Fitness Professionals). I also hold fitness certifications in Pre/Postnatal, Older Adults and Children's Fitness. Music and movement with children has always been a passion of mine, and I have taken many courses in both.
In 1995, I came across Prince Edward Montessori School. At that time the school had just opened, and I was looking for a space for my almost 3-year-old daughter. In September 1996, my daughter started there, and I became the Music and Gym teacher. Two years later, my son also started. Both of my children were students there for 3 years, and are now 23 and 21 respectively. This year will be my 21st year with Prince Edward Montessori School!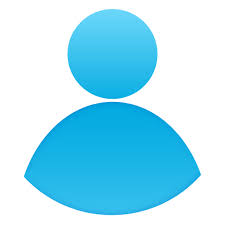 Alexandra Goncz
Toronto Campus
I'm Miss Alexandra. I am a graduate of the Foundation for Montessori Education with 10 years' experience as teacher and administrator at Prince Edward Montessori. Nothing brings me greater joy, wonderment and awe than to glimpse into the world of children and draw out their potential as they come alive in Montessori's unique interactive Casas.   Whether it's seeing children counting in the thousands using Montessori's Pink Tower, or reading and writing as early as four using  Montessori's sand paper letters and phonetic cards, the Montessori casa is  a magical place. Leveraging my Fine Art and Illustration background, I create beautiful classrooms for our beautiful children and add a creative and spiritual orientation to all my presentations. This is my calling and I can't wait to learn and explore with your child!